New batches starting this week. Limited seats only!! Signup for the classes Demo Signup!
2IIM conducts a demo session for CAT on January 8th (Saturday) 9th (Sunday) online. at our Velachery and Gopalapuram Centers Click here to register for the Online Demo class that is scheduled this Saturday evening at 6.30 pm.
Evvalavo Pannitom, Idha panna matoma?*
This is the third year of Classroom course getting disrupted due to Covid wave. We at 2IIM faced this in the past and have come out of it delivering enormous value to our students everytime. We also have conducted Online classes for the last 8 years.
Waiting for things to get better so you can enroll in a CAT classroom program is perhaps not the best course of action at this juncture. Do not wait, last time what started off as a sunday lockdown, ended up consuming the entire year until things became better. It repeated once again. If we have learnt anything from the past, it is that you got to Start your CAT preparation through Live class today, attend classroom classes when it becomes possible to conduct them in a safe manner, abiding by the rules of the government while not sacrificing the safety of our students. In case you want to speak to one of us, to get further clarity on our Live and Chennai Classroom offering, click here to call us at 9962648484 or call us at 9445938484.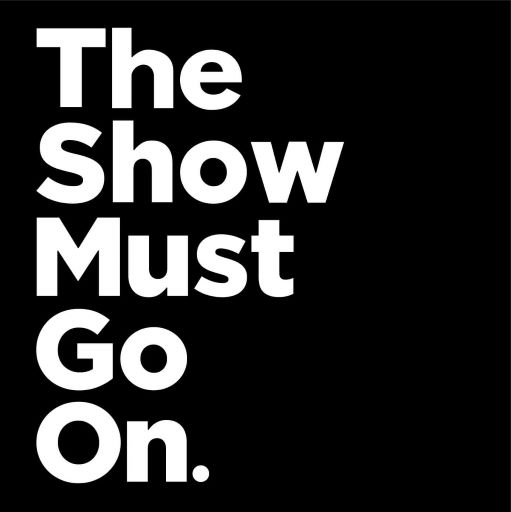 * "We have dealt with so much, won't we deal with whatever is being thrown at us now?"
Any queries on CAT Online Coaching for CAT 2021 WhatsApp Now
CAT
Coaching in Chennai for CAT 2022 + Online Course
The CAT 2022 classes for CAT coaching in Chennai is an integrated course which includes
1. Classroom CAT Coaching happening at Velachery and Gopalapuram Centers.
2. Access to the best Online coaching for CAT in the Country. (Check out the reviews on Quora)
3. Study Material - 10 books where theory is covered along with practice questions & detailed solutions.
4. Interview Preparation - GDPI & WAT Workshops post CAT 2022, with personal 1-on-1 sessions.


CAT
Coaching in Chennai for CAT 2022 - New Batch
CAT Coaching in Chennai
Velachery
January 9th
Join Now!
BATCH TIMINGS

Sundays 9:00 AM to 1:00 PM
Extra Live Classes and Assignments
Saturday Online 6:30 PM - 9:30 PM

Course Price - Rs. 54,000
Rs. 49,000 (inclusive of GST)

Phone: +91 99626 48484
Phone: +91 94459 38484
CAT Coaching in Chennai
Gopalapuram
January 9th
Join Now!
BATCH TIMINGS

Sundays 2:30 PM - 6:30 PM
Extra Live Classes and Assignments
Saturday Online 6:30 PM - 9:30 PM

Course Price - Rs. 54,000
Rs. 49,000 (inclusive of GST)

Phone: +91 99626 48484
Phone: +91 94459 38484
Want to checkout how classes work? Click here to get demo classes
Demo Signup!

-->
For availing Group discounts, CAT percentile based &
19th, 10th score based discounts
Pricing
What You Get if You
Prepare with 2IIM CAT Coaching in Chennai:
60 Core Classes
Every class starts from the utter basics - We will teach you what even numbers are before we start off with complex ideas in Number theory. We will tell you sum of 2 even numbers will be an even number. And then we build up to CAT level questions. We use custom designed content for all our classes.
Online CAT Coaching
2IIM's Online CAT Coaching Course is the best in the country. Own your CAT Preparation as you can access the course any time, access it anywhere and can prepare at your own pace. We offer slide-decks, videos, check-point quizzes and CAT-Level Tests. Cover all the topics in CAT Exam Syllabus from the basics.
Mock Test Series
Our mocks are the most representative of the actual exam in the industry. We take great effort to make sure every question is within the level tested in the CAT. We don't artificially inflate difficulty of questions. And we provide elaborate solutions to each question.
CAT Study Material
In addition to the theory classes, our students are given our Study Material, which covers the entire syllabus of the CAT and gives plenty of solved examples and practice questions. Having a good foundation is half the battle won. The other half is practice, practice and more practice!
Personal Mentorship
Because of our small batch sizes, we come to know our students very well. We work with you to analyse your mocks and help you identify strengths and weaknesses. We go the extra mile that no other CAT coaching does. As we've said before, if you show us you're prepared to go the extra mile, we will fight with you to help you crack the CAT.
Last-Mile Training
When the results are in and the calls start coming in, we'll push you for the last lap of preparation: the GD/PI/WAT stage. We conduct mock GDs and at least two mock interviews (more, if you need additional inputs). Along with WAT training, we'll also help you brush up on pressing current affair issues.
Student Reviews on our
Classroom CAT Coaching in Chennai
I must be honest that it is the 2IIM program that really propelled my score from the first lazy attempt I made during college, where I had scored somewhere in the high 60's, to the present 98.67. The small batch sizes, work sheets, and the test series have worked in the best way for me...
I would like to convey my appreciation to your team and their efforts, that has helped me come this far.

Rajesh Balasubramanian will make your spirits soar with a 2 minute interaction. Rajesh pays individual attention to every student that he remembers every single student, their background, their plans etc. He also continually monitors student's progress and helps us get in to the right mode to study.

Having been a student of another coaching center in the past (for Cat'11) I am in a position to know how 2IIM is unique. Firstly the smaller batch size offers personalised attention by the faculty to each student. The class handouts are excellent. Each question is discussed in depth in class. The faculty, needless to say, are exceptional...
CAT Preparation
What is CAT Exam?
Everything you want to know about the exam : Structure, syllabus, duration, sections, TITA and anything else you might want to know.
How to prepare for CAT Exam?
Separate prep plans for Quant, DILR, VARC, detailed prep schedules, mock CAT strategies and a bunch of fun articles.
What is CAT Syllabus
What is CAT Syllabus ? What are the topics that you should focus ? How many sections in CAT Exam ?
A More Flexible Option:
Go Online
Technology is truly revolutionising the way people learn things, and CAT Preparation is evolving leaps and bounds every year. Imagine being able to prepare with a 100 percentiler while waiting for your bus. Combine this flexibility with personalised analytics and ask-me-anything facilities (among a dozen other remarkable features) and you'll realise that online CAT preparation has a lot to offer.